Don't settle for showing less than your best.
High quality images help you to sell sites and to sell sites for more. Nowhere else will you be able to get high definition images of all campsites and amenities.
The Florida Association of RV parks and Campgrounds has partnered with CampSite 360 to provide current FRVCA members with a discount on implementing a virtual tour. Virtual tours are hosted on your website as well as campflorida.com and the Camp Florida app.
Not a member of the Florida RV park and Campground Association? Begin your application process to take advantage of this offer!
How does a virtual tour help?

Virtual tours have been designed for and used by campers of all ages.

Guests are willing to pay for what they want. Showing them all your campsites allows them to see your sites. Increasing bookings and site lock fees.

Reduce the time you spend answering questions regarding campsites. A virtual tour allows your guest to navigate your park at their own pace. 
Interested in learning more?
Contact us now and check out some of our existing virtual tours!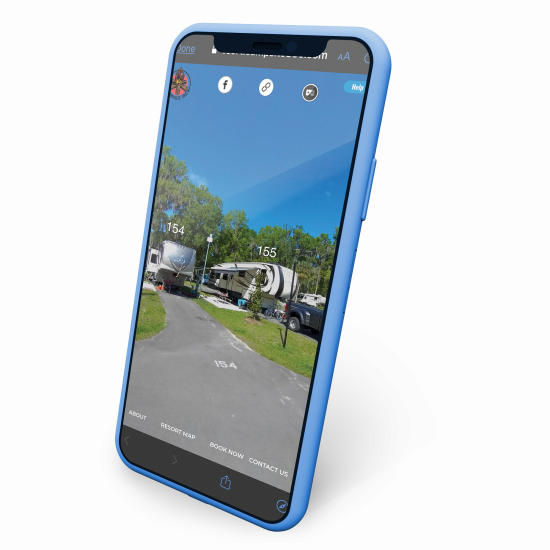 Virtual tours are designed to fit the the style and brand of your campground. All tours and interactive maps are embedded and linked to your website.