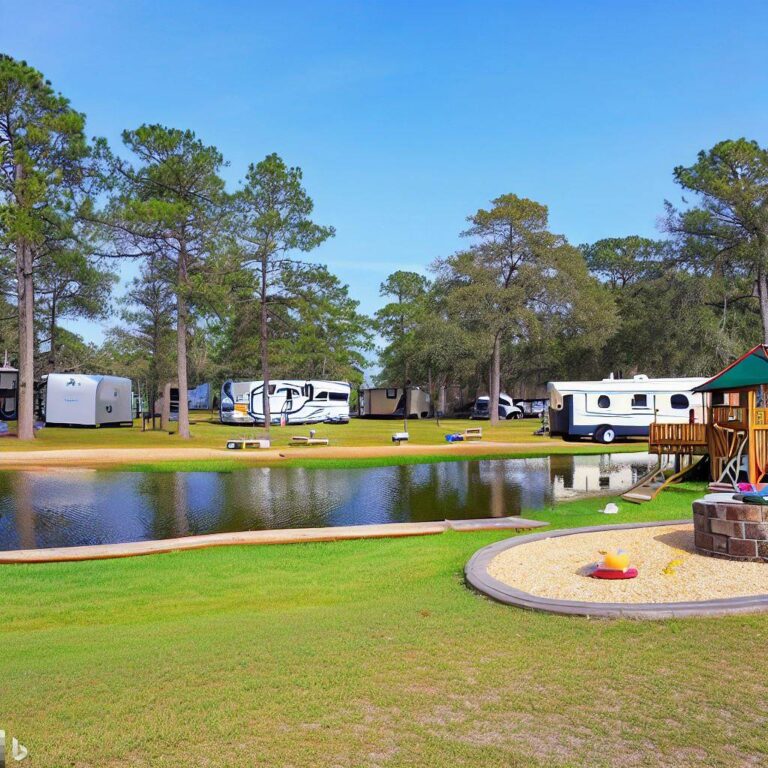 Are you new to the world of RV park marketing or looking for ways to take your marketing efforts to the next level? As more people embrace RV travel, competition among RV parks is heating up. To stand out, you need to adopt innovative marketing strategies that resonate with your target audience. Enter CampSite 360 virtual tours, a game-changing tool that can revolutionize your RV park marketing. In this beginner-friendly guide, we'll show you how CampSite 360 virtual tours can help you attract more guests and drive bookings.
1. Highlight Your RV Park's Unique Features
One of the biggest advantages of CampSite 360 virtual tours is their ability to showcase your RV park's best features in a way that traditional photos and text simply can't. These immersive, 3D experiences allow potential guests to explore your park's amenities, landscaping, and layout, helping them visualize what it's like to stay at your RV park. The more they can picture themselves there, the more likely they are to book a stay.
2. Engage Your Audience and Boost Bookings
CampSite 360 virtual tours don't just look amazing – they're interactive, too! Visitors can navigate through your RV park at their own pace, zoom in on specific areas, and click on hotspots for more information. This kind of interaction builds a strong connection between potential guests and your park, increasing the chances they'll make a reservation.
3. Improve Your Search Engine Ranking
When you incorporate a CampSite 360 virtual tour on your website, you'll be adding valuable content that can boost your search engine ranking. Search engines like Google reward sites that offer engaging and informative content, which means your virtual tour could help you climb the search results and reach more potential guests.
4. Enhance Your Social Media Presence
Sharing your CampSite 360 virtual tour on social media platforms such as Facebook and Instagram is an excellent way to connect with a wider audience and generate interest in your RV park. Virtual tours are highly shareable, making it easy for your content to gain traction and attract more clicks, likes, and shares. The increased online visibility can lead to more bookings and a better online reputation for your RV park.
5. Stay Ahead of Your Competitors
In a competitive RV park market, staying ahead of the curve is essential. Adopting innovative marketing tools like CampSite 360 virtual tours can set you apart from your competitors and demonstrate your commitment to providing an exceptional guest experience.
Ready to take your RV park marketing to new heights? Start leveraging the power of CampSite 360 virtual tours today! By showcasing your park's unique features, engaging your audience, and boosting your search engine ranking, you'll create a strong online presence that attracts more guests and drives bookings. Don't miss out on this opportunity to stand out in the crowded RV park market – start reaping the benefits of CampSite 360 virtual tours now.