New Feature - In tour linking and social sharing
We are excited to show off one of our latest features being added to our campground virtual tours – Social Sharing and URL Linking. This feature will enable guests to copy the virtual tour URL and share that with others. This link will share the location the guest is at and show the same view to anyone who follows the link. This means if I am looking at booking a campsite and traveling with others I can share the specific sites we are considering with my traveling group.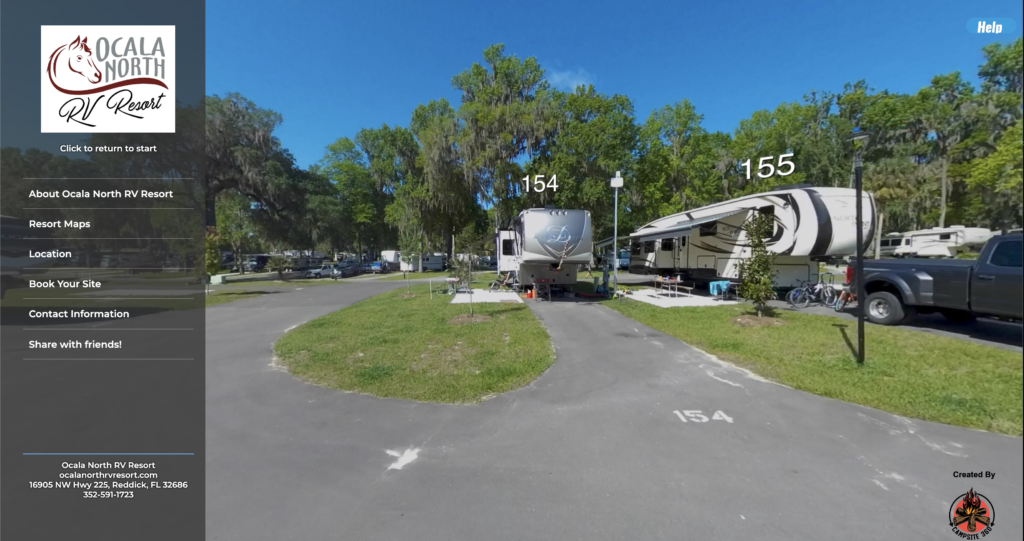 There are several ways guests and owners can leverage this new feature to help your campground:
Social Media – You can now quickly grab the URL of a specific campsite and share that with your followers on Facebook, Instagram, or TikTok! Create content and encourage engagement with your audience.
Online Booking – Looking to give your guests more information about their campsite? Including the URL of each site in the description will allow your guests to easily see the site they are considering and the sites and amenities nearby.
In the office – Providing your office staff with the link to the tour can help them look at the sites when they are on the phone helping a guest. Not all staff can be out in the park to know the details of each site. Allowing them to use the tour to see the sites they are recommending will help increase your guest's confidence. Additionally, staff can send the link to the guest to confirm it will work for them. No more upset guests because they were recommended a site that didn't work for them.
How to use linking within your campground virtual tour
With the tour loaded, the first step is to click on the "Share with Friends" tab. This will open up the options for sharing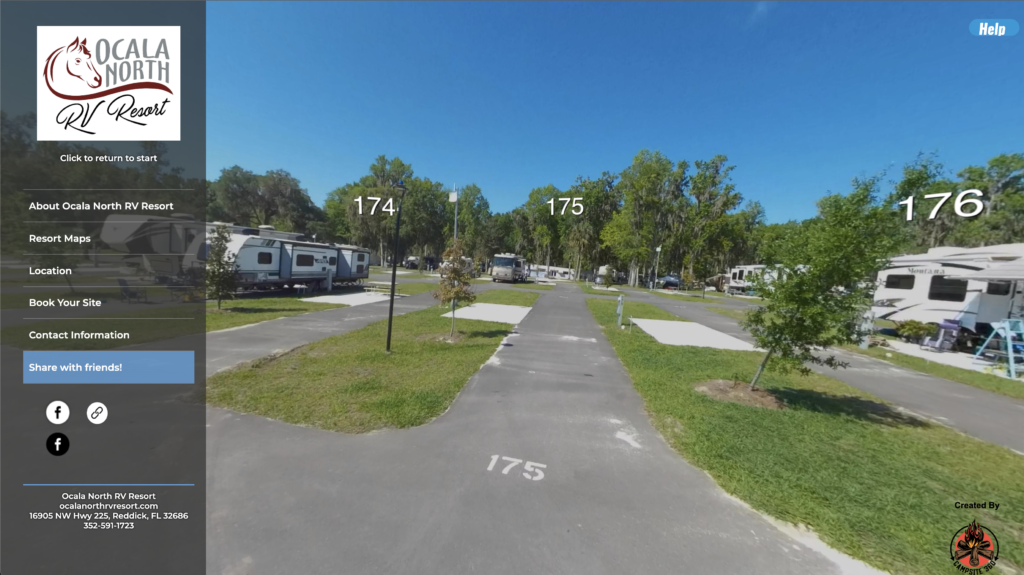 You will see three options, two Facebook buttons, and one link button on this tab.

The white facebook button will share the campground virtual tour directly to Facebook. This will take users directly to the tour link and begin at the start image.
The black Facebook button will share the current view to Facebook. The example above will take users into the tour to look at site 175.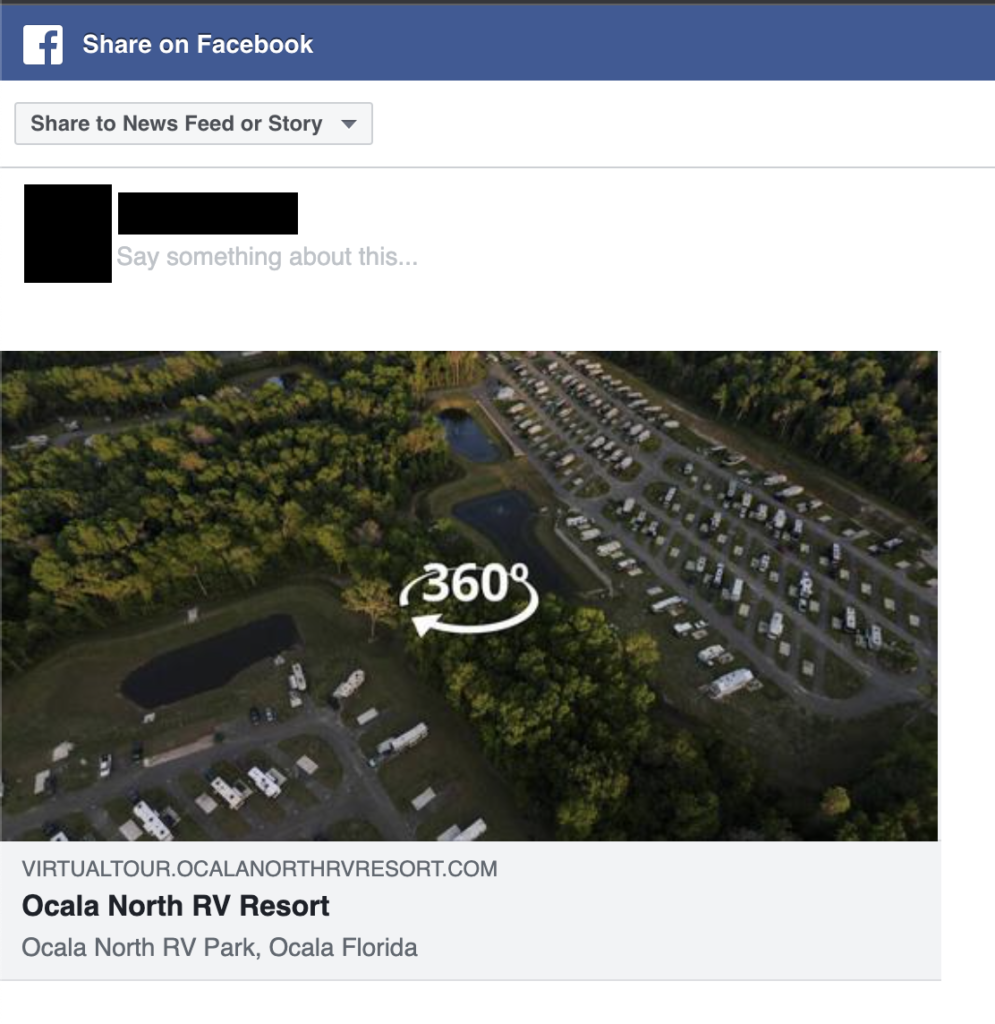 The white link button will copy the URL of site 175 and will allow users to paste that into any other application (text messages, email, or other social media)

There are many ways virtual tour links can be used for your campground. Please look at the feature in our virtual tour of Ocala North RV Resort and see how URL Linking and sharing can be used.
If you want to learn more about virtual tours and how they can benefit your campground, contact us here!